About us
We are curious, bold, and share a passion for thinking differently.
We are dedicated to improving the health and well-being of patients in Canada through innovative treatments curated by cutting-edge science and technology dedicated to improving the health and well-being of people around the world through innovative science and technology.
Sumitomo Pharma Canada is a Sumitomo Pharma America (SMPA) company. SMPA is focused on accelerating patient-needed therapies in psychiatry & neurology, oncology, urology, women's health, rare disease, and cell & gene therapy.
Learn more about SMPA.
Our Reach
Global reach with an expansive U.S. footprint
Sumitomo Pharma Canada, Inc. is part of a global ecosystem of companies working on innovative research and development activities to transform health care and improve the lives of people worldwide. This global ecosystem has a geographic footprint spanning Japan, the U.S., China, Canada, and Europe as well as talent, knowledge, and resources across a wide spectrum of technologies and therapeutic areas.
Executive Leadership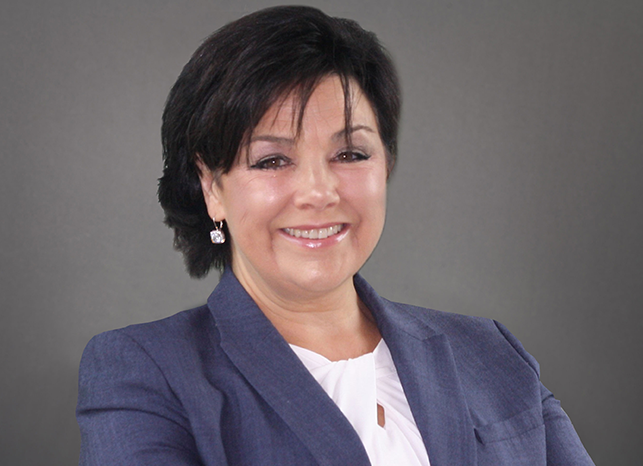 Lisa Mullett
General Manager, Sumitomo Pharma Canada, Inc.
Lisa Mullett has served as the General Manager of Sumitomo Pharma Canada, Inc. and the Central Nervous System Franchise Head of Sumitomo Pharma America since the Company's formation in 2023. Prior to this role, she served as Chief Commercial Officer of Sunovion Pharmaceuticals Inc., from 2022 to 2023. Lisa has served as the General Manager of Sunovion Pharmaceuticals Canada since 2019.
As Chief Commercial Officer of Sunovion Pharmaceuticals Inc. and a member of the Executive Leadership Team, Lisa guided strategy and tactical plans for all marketed products and prepared for the commercialization of Sunovion's future therapeutics.
From 2017 to 2019, Lisa served as the Senior Director, Commercial Strategy & Planning, Chief of Staff to the Chief Commercial Officer and Executive Director, New Product Planning at Sunovion Pharmaceuticals Inc. corporate headquarters in the U.S. From 2008 to 2017, Lisa held roles of increasing responsibility as the Director of Hospital Products, Director of Marketing and Director of the Central Nervous System (CNS) Business Unit in Canada. Earlier in her career, she served in several manager roles at GSK including as Group Product Manager, Hospital Business Manager, District Sales Manager and Senior Manager, Reimbursement Strategy.
Lisa earned a B.A. in Administrative and Commercial Studies from the University of Western Ontario.
Contact Us
Thank you for your interest in Sumitomo Pharma Canada. For inquiries or to request additional information, please select the most appropriate phone number or email address from the choices provided below.
Sumitomo Pharma Canada, Inc.
7025 Langer Drive
Suite 301
Mississauga, ON L5N 0E8
Canada
Phone: (905) 814-9145
Fax: (905) 363-0162
Email: info@ca.sumitomo-pharma.com
Customer Service
Toll Free Phone: 888-363-0205
Phone: 905-363-0205
Toll Free Fax: 888-363-0285
Fax: 905-363-0285
Email: csrsumitomo@accuristix.com
Dispose of unused medications safely
The Health Product Stewardship Association sponsors take-back programs for drugs and sharps.